Best Sellers - "THE" All American Semen Tank
ALL components are "Made in America" - We are very proud of this!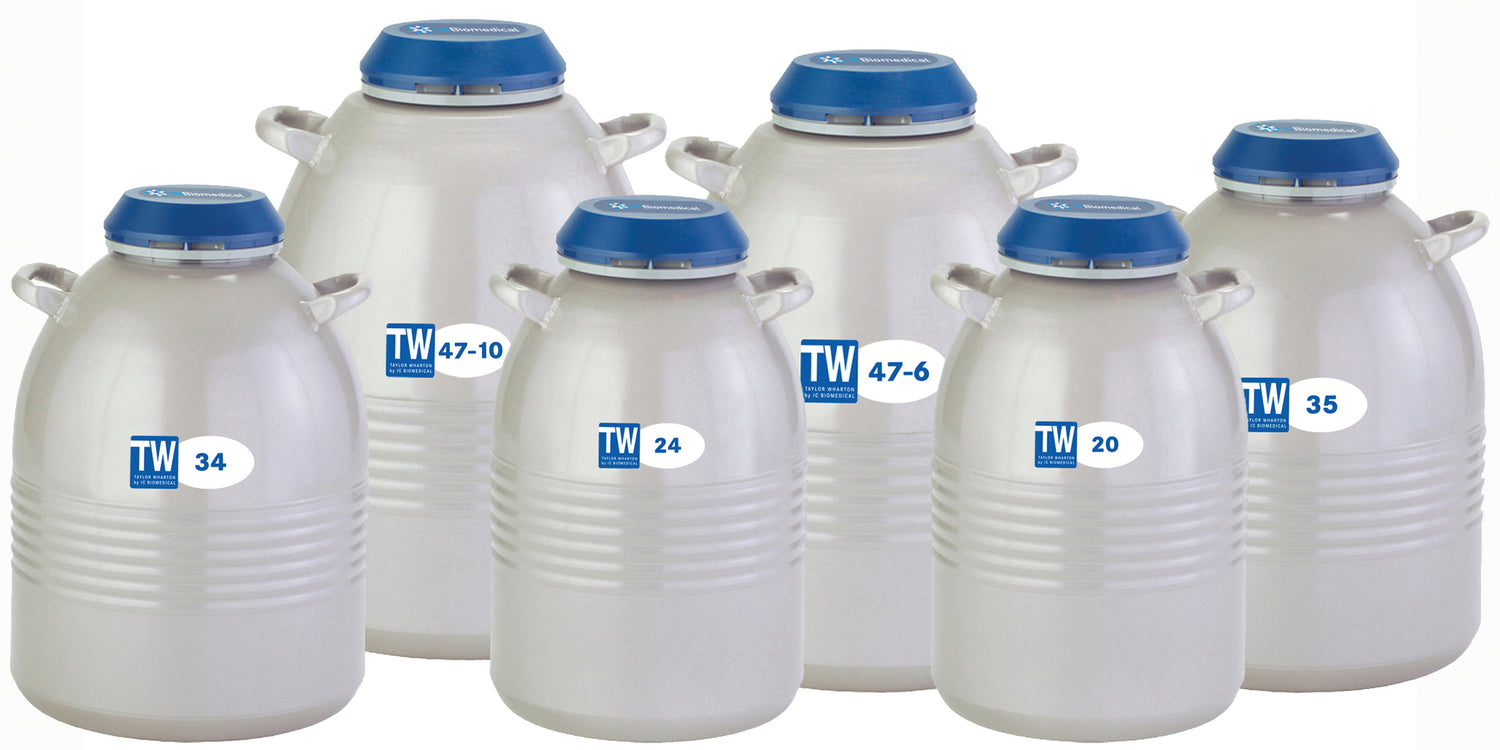 ICBiomedical - World Class Quality Standards
A 65-Year Legacy of Innovative Cold Chain Storage and Transport Technology
CryoScience by Taylor Wharton

Taylor-Wharton develops the first insulated liquid cylinder products.

International Cryogenics, Inc.

Innovators in Cryogenic Dewars and Transfer Equipment

Worthington Industries

Aquired Taylor-Wharton product line and rebrands it as "Life Sciences"

ICBiomedical

Formed through the merger of International Cryogenics and Worthington Life Sciences
What makes IC Biomedical semen tanks better than similar products on the market?
The number one reason is our products are made in the United States (Cartersville, GA) and with US-sourced materials. We follow world-class manufacturing standards so you can be assured each tank is the highest quality. Next, our neck tubes are designed to be stronger and last longer. When a tank is filled with LN2 and moved, the liquid will cause the inner vessel to swing and sway. Our neck tubes are designed to last longer with a reinforced structure that provides added strength. We use a grade of aluminum that allows sway without breaking. Some manufacturers, to save money, have thinner neck tubes which can cause premature failure. IC Biomedical's neck tubes are thicker to last longer and keep your samples safer.